Channel's lighthouses

Description
The application "Channel's lighthouses" presents the remarkable french lighthouses and lights between Dunkirk and the tip of Brittany. Each lighthouse is described with a sheet characteristics (description, height, elevation of the light, range,...), photos and its location.
In addition, it is possible to simulate its light.
A "Map" view lets you locate all the listed lighthouses. Lighthouses descriptions are also accessible through a "List" view that can be sorted according to several criterias: sort alphabetically, sort by distance to the user, sort by type of light (color).
Warning:
The application "Channel's lighthouses" is not a navigation aid application. Data of lights were not checked by SHOM and are for reference only. The authors disclaims all liability for misuse of them.

There is also s more complete version: French lights :
| | | |
| --- | --- | --- |
| | Channel's lighthouses | French lights |
| Number of lights | 80 | 1000 |
| Characteristics | | |
| Photos | | |
| Light simulation | | |
| Sort by criteria | | |
| Filter by criteria | | |
| Sectors and range of light visualisation | | |
| Range visualisation | | |
| Fog signals | | |
| Automatic update of data and photos | | |
| Personalized markers for some lights | | (100) |
| Route calculation | | |
| Tourism informations | | |
Screenshots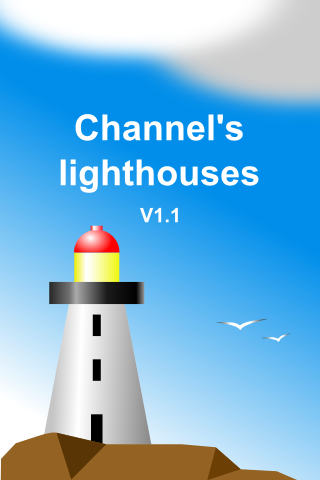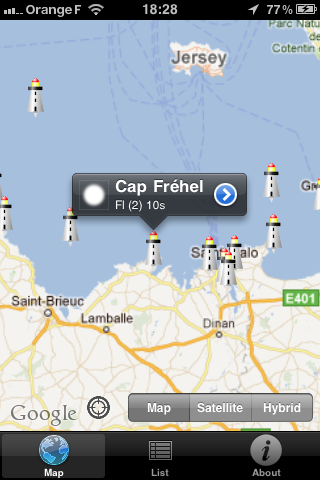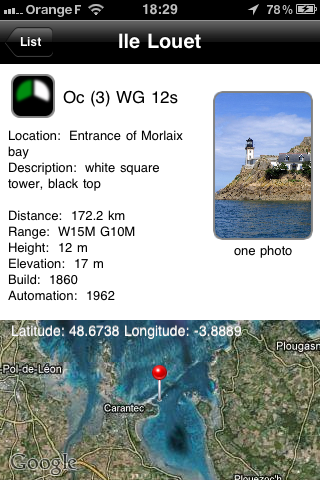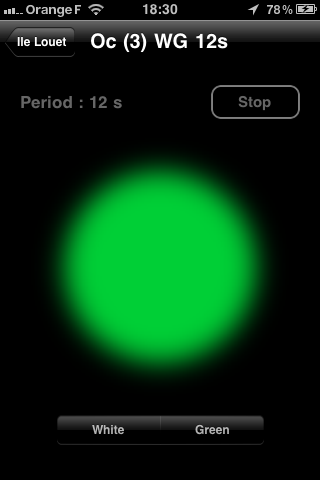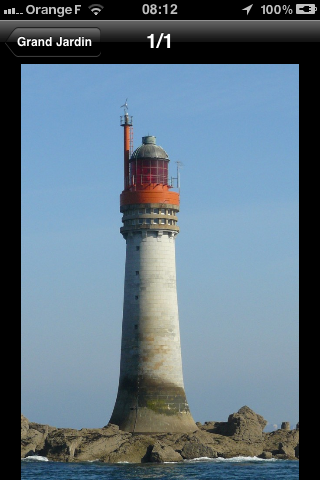 Contact © 2012-2013 Alain Dechorgnat - Version française